Last updated: January 26, 2021
Fau-G mobile game features and maps have been released on 26th January on the occasion of the 72nd Republic Day of India. Here nCore games have launched their first map. Have a look at its other features.
Features of Fau-G multiplayer mobile game.
As you all aware PUBG is now banned in India, it is a good time for other gaming companies to grow. Now FAUG is all set to win the hearts of Indian gamers. FAU-G is proudly developed by the Indian gaming company nCore Games.
The main concept of this game is to pay tribute to the heroes of the armed forces of India. The map and gameplay are based on the actual occurrence of the Indian border and army, which creates a real thrill for the game.
Features of FAUG Android Mobile Game
1. Realistic Graphics. One of the best things in PUBG is its graphics. This is the reason why PUBG got huge success from its competitor such as Free Fire and COD (Call of Duty). It is interesting to see by Indian gamers whether they accept Fau-G or not. It more or less depends on the graphics of Fau-G.
2. Indian Maps. After the first gameplay of FAUG, it is certain that the game's maps will be based on Indian locations only. In addition, this multiplayer action game story will be built around Indian soldiers and borders as Mr. Akshay Kumar tweeted "Besides entertainment, players will also learn about the sacrifices of our soldiers".
According to reports, the first map of Fau-G is on the Galwan valley. The game could possibly be released by the end of October 2020.
3. Story-based mission. According to a report, the first level of FAUG is based on an actual Galwan Valley incident between Indian and Chinese troops. Actually, On the night of 15th June 2020, there was a violent clash between the soldiers of India and China in the Galwan Valley of eastern Ladakh.
Fau-G game pre-registration
Fau-G a multi-player game can come to the play store very soon for pre-registration. It was already announced that the Fau-G game would be released in the Play Store by the end of October. Before this, it is expected that the Fau-g multiplayer game will come for pre-registration in the google play store.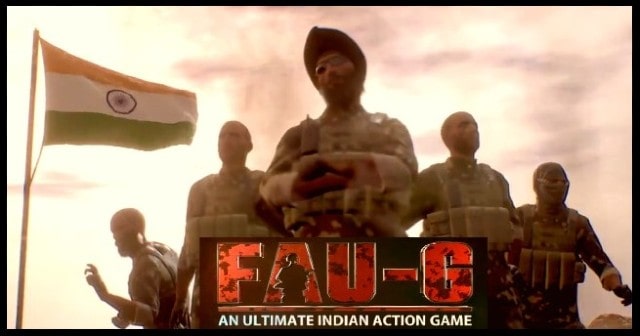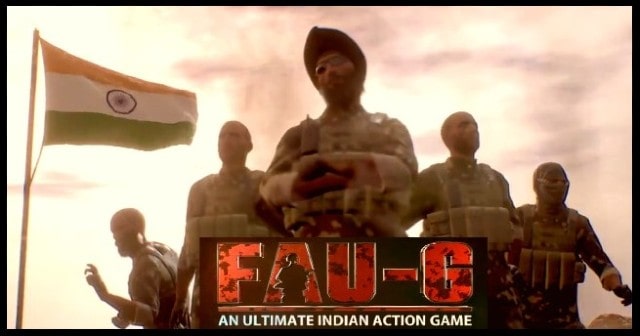 Is FAUG a mobile game or available for PC?
According to NCore Games and Mr. Vishal Gondal, the company's CEO, FAUG is only for Android and iPhones. But they are constantly working on this project. First, they are equally focused on the mobile and tablet versions. But it can also come in the PC version.
Fau-G Maps Galwan Valley Details
Currently, Fau-G Mobile has only one map, which is going to be the Galven Valley. The first lesson of Fau-G Mobile is based on the Galvan Valley map. In this map, the conflict between the Chinese and the Indian Army will be presented as a game. The Galvan Valley is 17000 feet above sea level and any collision here can be catastrophic.
In the Fau-G Galvan Valley map, there will be two teams, whose soldiers will fight without any weapons. Because it is a valley, these teams have to protect themselves from falling from the valley, while the other team has to get out there and take control of the valley.
The Galwan Valley is one of the most dangerous valleys on Earth. This valley is filled with more than 50% loose rocks which can be landslides anytime. There is also a lack of oxygen here.
Number of FAU-G Players in a Squad
The FAU-G Galvan Valley Map will have 5 players in a team. And there will be two teams who will fight without arms. There will be some fixed time. The team that stays in the Valley for a long time will occupy and the team will win.
nCORE Games
nCORE games said, "We primarily develop multi-player games with immersive storylines that have a strong connect with Indian ethos. We also bring to India and publish games from top global studios for the Indian market."
Initially, the nCORE games claimed that they have a partnership with ROVIO. But now they had removed its name from their official site. If you don't know Rovio then you might know the famous game angry bird. Rovio is the creator of the Angry Birds game.
Know more
nCore Games is a Bangalore based Indian gaming company. Mr. Vishal Gondal (CEO of GOQii) is the founder of this company.
According to indianexpress.com Mr. Vishal Gondal said, FAU-G isn't a result of the PUBG ban in India. His company nCore games were working on this since May 2020.
Also, This game is not a royal battle game like PUBG.
Read more