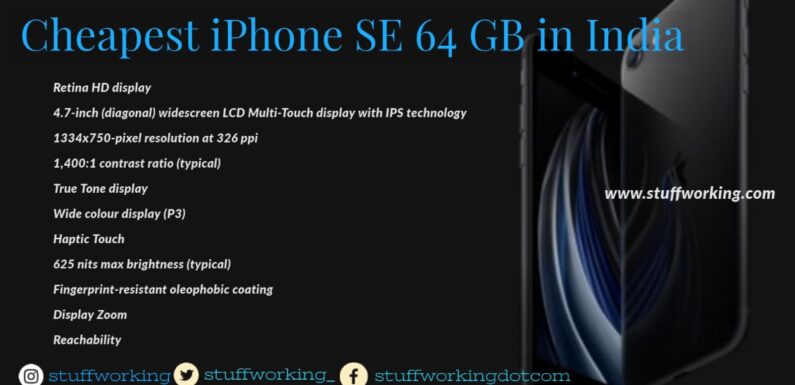 Last updated: October 25, 2020
As you may also be aware that online festive sales 2020 have started on 16th October 2020. And if you are thinking of buying an iPhone SE 2020 in this festival sale then this post can be beneficial for you. In this article, we are going to tell you how you can buy an iPhone SE 64 GB of Rs 39,000 for just Rs 21000.
By the way, the price of the iPhone is Rs. 39000 in Apple Store but it is available on Flipkart for Rs. 27999. But we can buy it for only Rs. 21000. You can reduce its value by exchanging your old phone. Like we are going to exchange Redmi Note 5 Pro for this.
How to know your phone's exchange price
To know the

exchange price of your smartphone

, first, open Flipkart's official website or app.
After this search iPhone SE 64 GB
Now click on

iPhone SE 64 GB

and enter the pin number of your location on delivery below.
Now click on Buy with Exchange and give your smartphone information.
After giving complete information, you will know the exchange price of your smartphone.
iPhone SE 64 GB lowest price in India
As you can see, the price of Mi Note 5 Pro is giving Flipkart Rs 5150. The deduction of Rs 5150 out of Rs 27999 reduces the cost of the iPhone to Rs 22849. But wait, this is not its final price. If you have an SBI credit card, then the price of 1750 rupees will be reduced further. With a cut of Rs 1750, you can get the iPhone SE 2020 for just Rs 21099.
This is a profitable deal. Do not delay at all. There is no better chance than this.
Read our latest article "Fau-g map and Features"