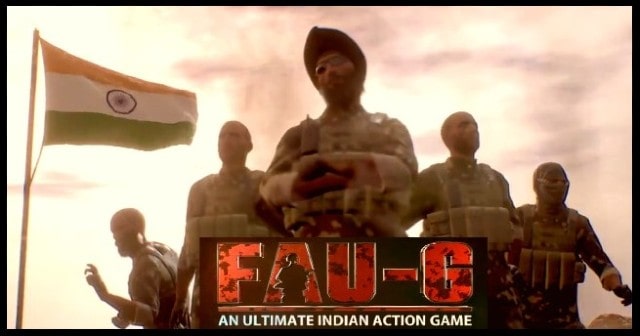 Last updated: December 1, 2020
FAU-G (Fearless and United Guards) is a much-awaited Indian mobile game after PUBG, which has already made its mark in the country before its release. As you knew, FAU-G was to be released by the end of October. But now the FAU-G game is said to be released on the Google Play Store for Android users on Friday 25th December.
However, iPhone users will have to wait a few more days for this. As per the new update, all the processes of FAUG Mobile are almost complete and will be launched on the Play Store on 25th December. Fau-G Mobile is now released its official trailer, and the wait for all fans is going to end. After the banning of PUBG Mobile in India, FAU-G Mobile was seen as its alternative. And now this game will be made available to you soon. But there is no official date declared yet on the game launch. However nCore Games has announced pre-registration for the game FAU-G (Fearless and United Guards)
FAU-G Pre-Registration for Android
The developer of the FAU-G mobile game (nCore Games) has now released its registration on the Play-store for Android users. Iphone users may have to wait for some time to take advantage of this game. If you are among those who want to play this homegrown game first, click on the pre-registration link below.
nCore Games already announced that the game would be released by the end of October. Now they have released its episode 1 trailer. The game is going to be launched in Google's Play Store on December 25 and it will be available to Android users first. iPhone users will have to wait for now. But the FAUG game is about to launch in the App Store very soon.
Fau-G Mobile game Trailer
How to download FAUG on android mobile.
To download FAUG Mobile, you must have an Android set. This game requires a minimum Android 6 version (Marshmallow) Android handset. This means that your handset should not be older than 2015.
Download Faug mobile from play store
Open the Play Store and log in with your Gmail account.
Click on the Games tab on the left corner.
If you do not see FAUG in the suggested game, type FAUG in the search bar above.
Below you will find a game called FAUG. An Indian software company nCore Games is developing and distributing this game. Remember, there are many duplicate apps available in the name of this game in the Play Store at this time. Google is slowly removing all these apps.
Now set the FAU-G game. To install, click just above the name and press the install button.
FAU-G will ask you for the necessary permissions after installation. You can start playing the FAUG Mobile game by clicking on Allow.
Read more: FAU-G Vs PUBG GamePlay, Maps, and weapons
Requirements for FAUG mobile game for android
Android Version: To play the Fau-G Android game, your mobile must have

Android version 6 (Marshmallow) or higher

.
RAM: The second requirement is your mobile RAM. Smooth gameplay will require at least

3 GB of RAM

.
Phone Storage: Game download and installation will require at least

1 GB of phone storage

.
Processor: A decent processor, above or equivalent to

Snapdragon 425

.