FAU-G Vs PUBG is a new comparison in India's gaming community. PUBG (Player Unknown's BattleGrounds) is quite famous in the Indian gaming community. And to counter this game, the Indian gaming company "nCore Games" is about to launch FAU-G(Fearless and United – Guards).
In India, the PUBG ban was a shock to Mobile game lovers. But now there is good news for the Indian gaming community. PUBG is coming back to India very soon. PUBG has not made an official announcement but they have definitely indicated that they will be returning to India. Now it is going to be a competition in both FAU-G and PUBG to grab the Indian gaming market, by coming first.
PUBG Mobile relaunched in India with Microsoft Azure
It is that PUBG Mobile is preparing to launch back in India after its ban. This time PUBG is going to make a big comeback with Microsoft. PUBG Mobile will launch the game in India in collaboration with Microsoft's cloud service provider "Azure". At the same time, there is a lot of excitement in the Indian gaming community about FAU-G.
In "FAU-G Vs PUBG" it will be interesting to see if FAU-G can beat popular games like Pubg and Call of Duty. Let me tell you, nCore Games announced the FAU-G game just after PUBG was banned in India. The game was scheduled to launch in October, but it could not complete its deadline. And now the game will launch in November according to its official Twitter handle.
PUBG originated in Korea and became a huge hit with over 50 million active users in India. But the Indian government banned this popular game because of the Chinese connection (tencent – a Multinational conglomerate company).
Now, PUBG has collaborated with Microsoft Azure (a giant IT company), so defeating the game will not be easy for FAU-G. Initially, it mentioned on the official website of nCore Games that Rovio Entertainment (Video game developer) has partnered with them, but they dropped the name after some time.
What is Microsoft Azure?
Microsoft Azure commonly referred to as Azure. It is a cloud computing service by Microsoft for building, testing, deploying, and managing applications and services through Microsoft-managed data centers.
FAU-G Vs PUBG Map
Initially, FAU-G has only one map which is the Galwan Valley. While PUBG has 5 maps ( Erangle, Vikendi, Miramar, Sanhok, and Livik).
FAU-G Vs PUBG Gameplay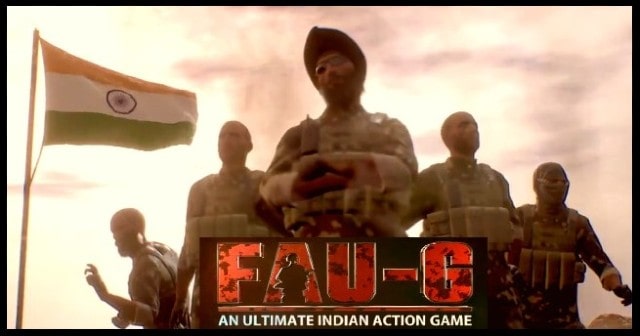 PUBG is a player vs player game in which 100 people play simultaneously. Players can play this game by making teams of maximum 4 players. The team or player who will be left alone in the last is the winner.
While FAU-G is the game based on a true incident, a clash between Indian and Chinese troops on Galwan valley.
Related Article