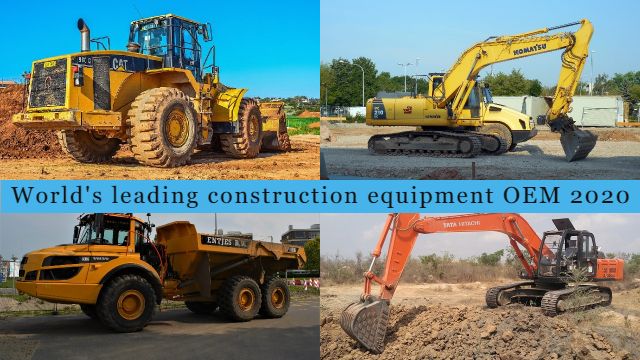 Last updated: July 18, 2020
World's leading construction equipment: Construction is a very large industry and there are many types of equipment that are used in the construction sector. Many large, as well as small machines, are used for building and structural construction, road construction, underwater, and other marine construction and power projects, etc. There are various things that are done in construction projects. For example, large amounts of earth digging and excavation, placement of building materials (eg: -bricks, concrete) compacting and leveling, dosing, grading, hauling, etc.
Top 10 World's leading construction equipment OEM
1. Caterpillar
Caterpillar Inc. is an American corporation and major construction equipment manufacturer. They design, develop, engineer, manufacture and sell machinery, engines, financial products as well as insurance to customers through a worldwide dealer network. Caterpillar is a World's leading in both construction equipment and mining equipment manufacturing. It also manufactures diesel and natural gas engines, industrial gas turbines, and diesel-electric engines. The Caterpillar's headquarter is in Pieria, Illinois, United States.
2. Komatsu
Komatsu Limited is a Japanese multinational corporation. They are one of the top manufacturers in construction equipment. In addition to construction, they are into mining, military and industrial machines such as press machines, and thermoelectric generators. Komatsu is headquartered in Minto, Tokyo, Japan. Firstly Komatsu Corporation was established in 1921. Komatsu is the second major manufacturer in both 'construction equipment and mining equipment'.
3. Volvo Construction Equipment
Volvo Construction Equipment is a leading company for construction machinery. They manufacture and market equipment for the construction and related industries. It is a subsidiary and business sector of the Volvo Group. Volvo CE's products include hydraulic excavators, wheel loaders, graders, clay and asphalt compactors, pavers, backhoe loaders, skid steers, and milling machines. Volvo CE is headquartered in Brussels, Belgium
4. Hitachi Construction Equipment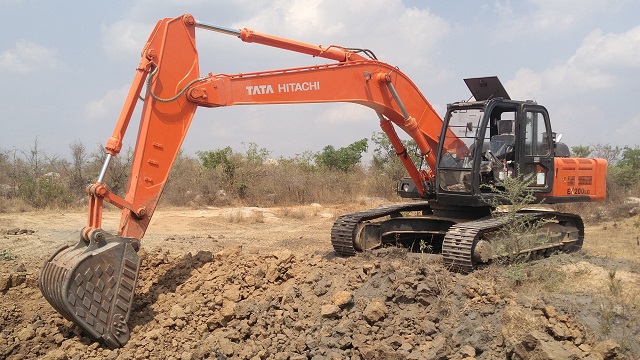 Hitachi Construction Machinery is a company of Hitachi Group in Japan. Hitachi Construction Machinery (HCM) is a pioneer in the field of construction machinery and has manufacturing facilities in Europe, America, and Asia.
5. Liebherr
The Liebherr Group is one of the World's leading construction equipment manufacturers based in Switzerland. It structures more than 100 companies into eleven divisions: Maritime Cranes, Mobile Cranes, Earthmoving, Mining, Tower Cranes, Concrete Technology, Aerospace, and Transportation Systems, Machine Tools and Automation Systems, Home Appliances, Components, and Hotels.
6. Sany Global
Sany is a Chinese MNC for heavy Equipment manufacturing. It is headquartered is in Changsha, Hunan China. It's the sixth-largest heavy equipment manufacturer within the world.
7. Terex
Terex Corporation is a top manufacturer of lifting and material handling solutions. They manufacture for a variety of industries including construction, infrastructure, energy, mining, shipping, transportation, and utilities. Terex is an American company and its headquarter is in Westport, Connecticut, United States.
8. Doosan Infracore
Doosan Infracore is a South Korean company. Its headquarter is in Jung-gu, Seoul, South Korea. They produce excavators, loaders and diesel engines, ranging from compact to large-size machinery. Bobcat, USA is also a subsidiary of Doosan Infracore.
9. JCB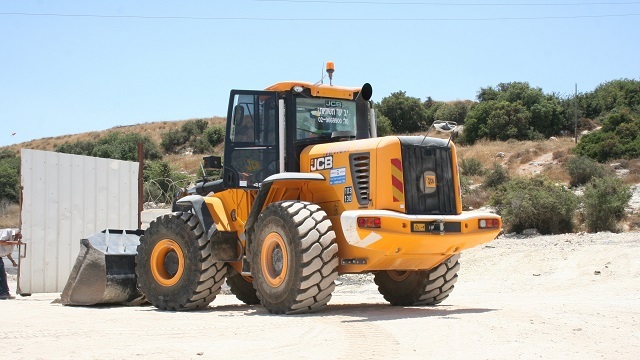 JCB is one of the top 10 manufacturers of construction equipment in the world. The headquarter is in Rocester, UK. It produces more than 300 types of construction machinery and industrial machines, including backhoe loaders, excavators, tractors and diesel engines. Simultaneously It has 22+ factories worldwide. Today, JCB has become one of the world's top OEMs in industrial machinery. It deals with various industries like construction, agriculture, logistics, waste and recycling, power generation.
10. Kobelco
Kobelco Construction Machinery is today a leading OEM company of excavators and cranes. Kobelco Construction Machinery Company Limited, founded in 1999 and headquartered in Japan, is one of the Kobe Group's nine business domains. The group, first founded in 1905, now employs around 40,000 workers worldwide. The main products and services provided by Kobelco Construction Machinery include road construction equipment, hydraulic excavators, mini excavators, wheel loaders, crawler cranes, wheel cranes, and other construction machines.
Top road construction equipment manufacturer
In this list Caterpillar again on top. Here is the list for road construction equipment manufacturers.
Caterpillar
Volvo
JCB
HAMM
Asphalt
Escort
Sany
LiuGong
ACE
Leeboy