Last updated: March 28, 2020
Breast Cancer Awareness Month, marked in October across the world. This is an annual campaign to increase awareness of the disease. October 2019, we are trying to take some attention to Breast cancer awareness.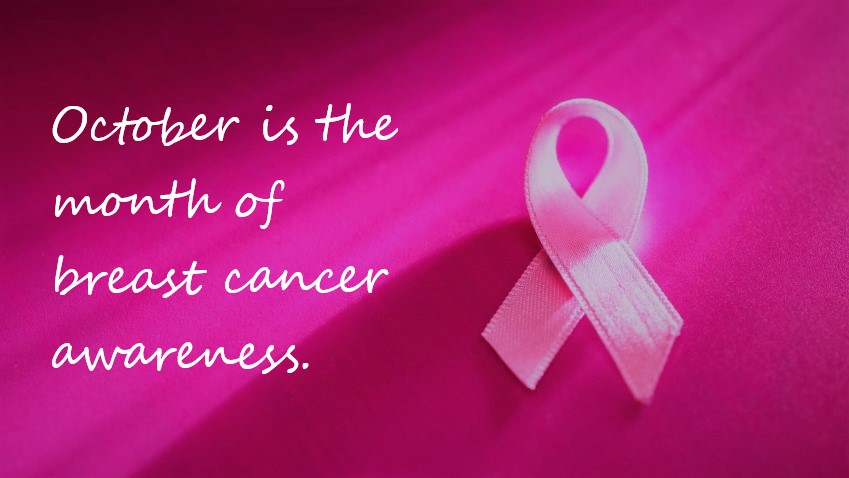 The moto behind this awareness is to educate the people so, it can detect earlier. And, their family members can support them. Most of the symptoms are unnoticeable or invisible. And without screening mammogram can not be detected. But, with some extra care, you can notice if something is abnormal.
Why Breast Cancer Awareness is necessary?
According to WHO (World Health Organisation) in the year of 2018 total of 9.6 million cases were found worldwide. Out of 9.6 million, 2.09 million cases were breast cancer. Moreover, It is the most common cancer in women worldwide. unfortunately, we have not sufficient knowledge of the cause of breast cancer. But, studies are continuing. Awareness and early detection is the best way to control this disease. Breast cancer can be treated only if it detects in the early stage. And, if it detected late, palliative treatment is the only option. Curative treatment is often no longer will option.
Moreover, most of the death due to breast cancer is in low or middle-income countries and families. This is due to late-stage detection and lack of awareness, late treatment, and insufficient health service.
So, October is seeing as a breast cancer awareness month all over the world. You can also share here your awareness and suggestion in the comment section.
Early warning signs of breast cancer
The most recognized symptoms of breast cancer is a lump or mass in breast tissues. But, it could be late. So, here are some other symptoms which you should take as a warning signal.
The visible difference in one or both breasts. Like, size, shape, and color.
Swelling, redness or breast skin changes.
Change in appearance of the nipple(s).
Nipple discharge (not Breast milk).
Pain in breast.
Lump felt on the breast or inside the breast.
Irritated or itchy breast.
These are the common symptoms but not limited. Some symptoms may be due to some different reasons but awareness is necessary. Sometimes, it is very difficult to recognize those symptoms. Then you should take help from your doctor.
Breast cancer ribbon
Pink ribbon or breast cancer ribbon is the symbol of breast cancer awareness. It shows the seriousness of society for this disease and its support. Sometimes it is sold for the fundraiser.
If you have any thoughts to share with us and for the readers please. comment below.