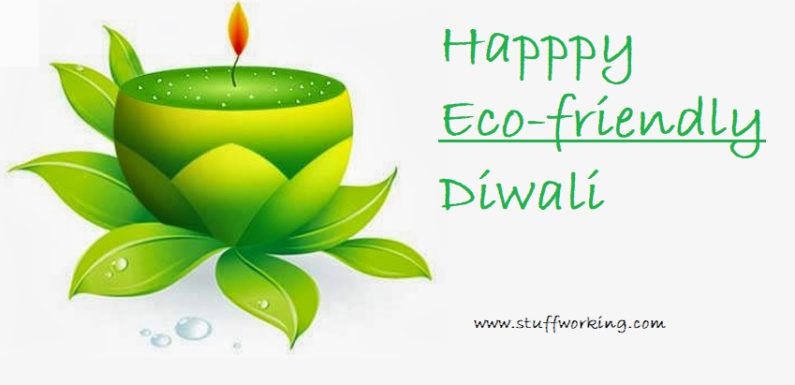 Last updated: October 10, 2019
Eco-friendly Diwali – This should be our aim today. So that we can save our tomorrow. Every year we celebrate Diwali. It is a festival of Lights. It shows the victory of light over darkness. Diwali is one of India's biggest festivals. This festival is celebrated by not only the Hindus but also by Sikhs, Jains and some Buddhists.
There are many beliefs regarding Diwali. However, one of the famous links is from Ramayana. On this day Lord Rama, Laxman, Sita, and Hanuman came back to Ayodhya after 14 years. Therefore, the people of Ayodhya celebrated Diwali on the occasion of Lord Rama's arrival.
Diwali or sometimes it also calls Deepavali means raw of lighted lamps. But people also celebrate by burning crackers. Now, It is our primary duty to understand the significance of this traditional festival and how it impacts on the environment. Here we are trying to give some ideas that how can we celebrate eco-friendly Diwali.
Eco-friendly Diwali by light decoration.
1. Illuminate the plant pots with tiny LED string Lights.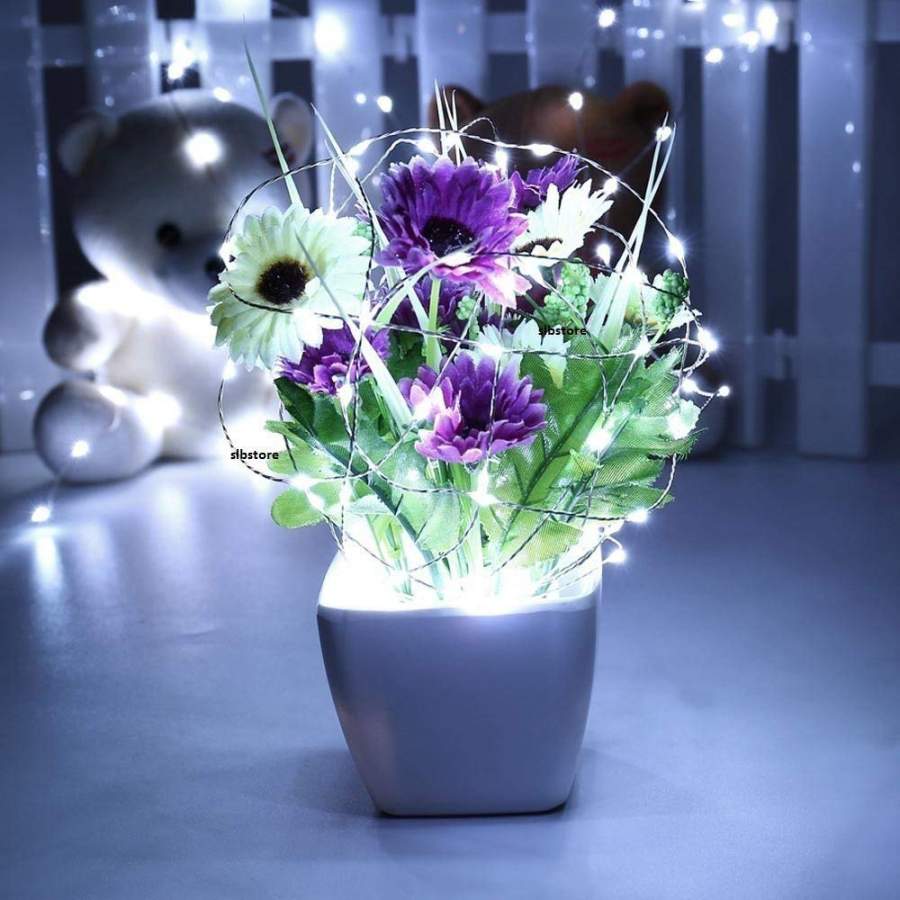 This light is available in amazon at very less cost. Made in India. Click Here
This is one of the best decorations. Use of the plants itself an eco-friendly. Especially in Diwali season Air pollution levels increase drastically. If we add greeny plants in our decoration, It would be a help to our eco-system. But use only tiny LEDs. Otherwise, due to heating, those bulbs can burn your plant or flowers. Mostly, LED string light is suggested. Its cost is very cheaper. And the best part is you can use it multiple times. It does not damage easily. Now waterproof LEDs are also available in the market.
2. Use traditional Diyas instead of candles.
This is our traditional way to celebrate Diwali. Use clay lamps or Diyas in place of candles. It will help poor potters financially and not harm the environment. It is very cheap and can reuse. But try to avoid painted Diyas. It may contain harmful chemicals that will spoil our eco-friendly Diwali celebration aim.
3. Use natural flowers, organic colours or grains for making the Rangolis.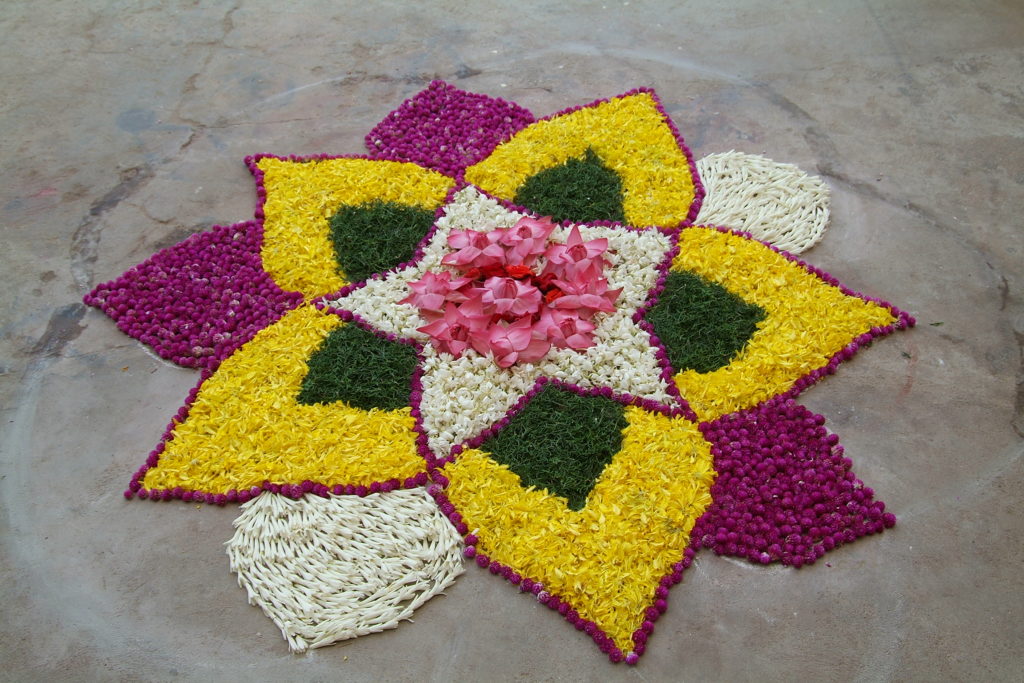 Rangoli has much importance in Indian culture. We create very beautiful patterns on the floor by using flowers, coloured rice, grains, sands, etc. But be careful about choosing colours. Those colours should not be harmful to living beings. Actually, by rangolis, we are sharing our meals with insects and birds. So, try to use food colour or natural colouring substance like wheat, turmeric, chilli powder, coffee powder or kumkum. This is so eco-friendly that you can put it directly to your compost bin on the very next day.
4. Say No to crackers
We all wait a whole year for Diwali, and one of the reason is for burning crackers. The light of those crackers are adorable, the sound produces entertain us. It gives us a thrill. But we should question ourself is it necessary. Every year people injured while burning crackers. Air pollution and noise pollution caused due to burning this. Animals around us getting trouble due to noise which we produce for only our some hour thrill. Therefore it is better to say no to crackers.
But, If you cannot keep away yourself from bursting crackers, it is suggested to use eco-friendly one. Yes, nowadays eco-friendly crackers are available in the market made of recycled paper. These crackers produce less smoke, more light and sound within the limit as 125dB to 145dB. Even, governmental body CSIR launched green crackers this year.
5. Use of leftover material for crafting.
Use fabric scraps like sarees, dupattas, etc for colourful curtains for your wall, use old papers for crafting like paper flowers. Water bottles can be used for plantation. Instead of throwing scrap, use it if you can. Your effort can make a change and inspire others for making eco-friendly Diwali.