Last updated: November 5, 2019
Answer: Claire Polosak: The First Female Umpire to Officiate in Men's ODI.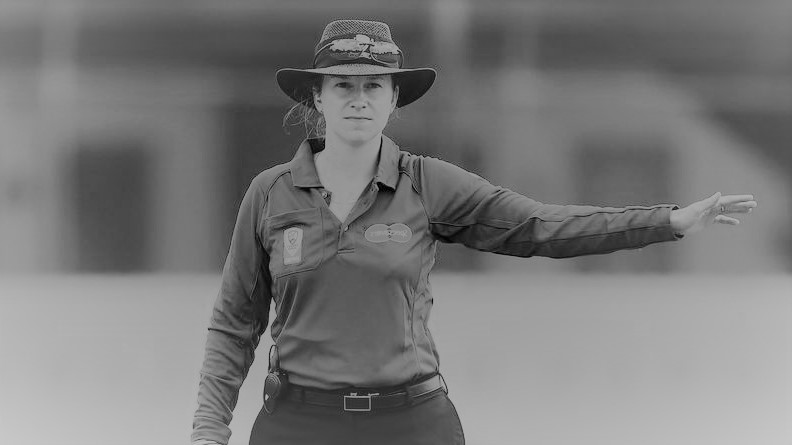 Claire Polosak: First Female Umpire to Officiate in Men's ODI
She is the first woman umpire in a men's international cricket match. Australia's Claire Polosak is now 31 years old and at this age, she officiated in men's one-day international match between Namibia and Oman in the final of world cricket league division 2 at Windhoek, Namibia.
She has already officiated in 15 women's ODI before this. And moreover, she also stood in the semi-final of the ICC T-20 world-cup 2018 between England and India. She is the Pioneer for women to officiate in men's cricket. She also served as the first women umpire in first-class men's list-A match in Australia in 2017.
According to her words, It is very important to promote women in this men's dominating game for the future. She was very thrilled when ICC announced her name for umpiring in men's final game. But ultimately she broke down the barrier for women for this role.
Although, Claire Polosak have never played cricket but blazed a trail in 2017 for her career in Umpiring. She stood first time in 2017 in a top-level men's one day match between New South Wales and Cricket Australia XI in Sydney.
In addition, Claire Polosak became one of the first female umpires who stands with her female partner Eloise Sheridan to officiate on-field umpiring between Adelaide Striker and Melbourn Stars in December 2018 in WBBL.
In her first men's one day international match, Namibia won the match along with a tournament called ICC world cricket league division two 2019 by 145 runs. After winning the toss Namibia opt to bat first and scored 226 runs for 7 wickets in 50 overs. On the other hand, Oman scored only 81 runs and throw away all 10 wickets in only 29 overs.